They just keep doing it. Garrett Popcorn Shops continues to deliver. Yes it delivers fresh popcorn on its website but it also delivers when it comes to customer service. It hasn't disappointed yet. I posted my blog on Twitter (@MLPodesta) Monday morning as seen below.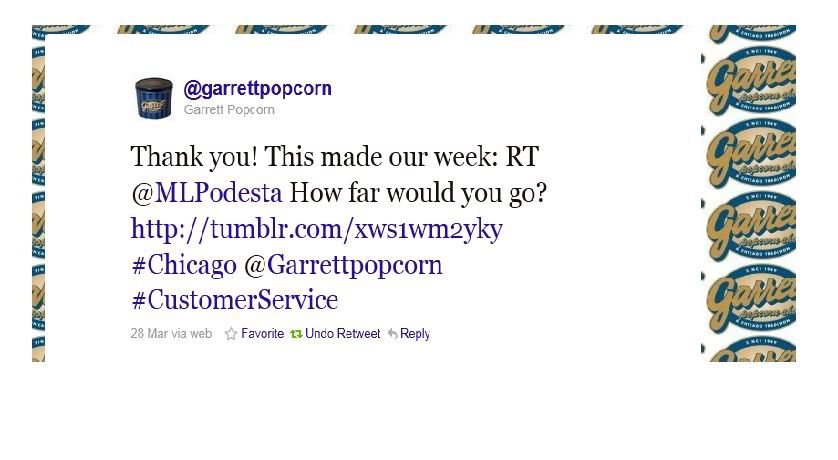 I expected a thank you, only because of the service I had seen in the past. I received the thank you and we exchanged pleasantries back and forth. I received another message from Garrett Popcorn this afternoon: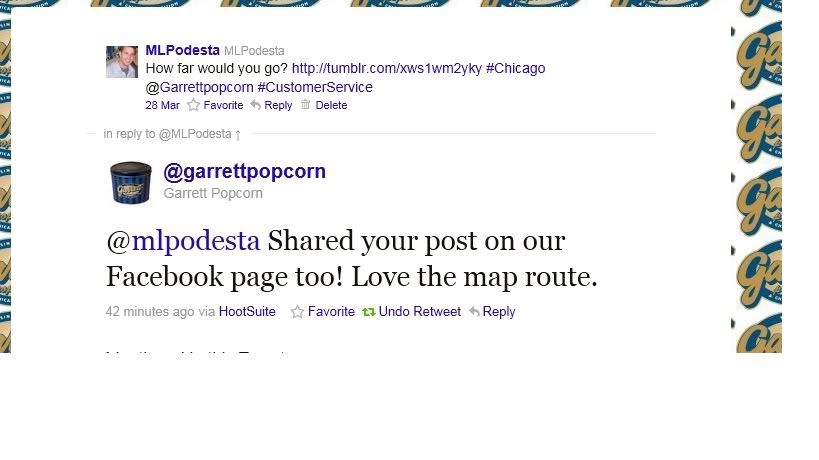 You can tell they took the time to read the post and comment on the picture. They also took the time to post the blog on their Facebook page.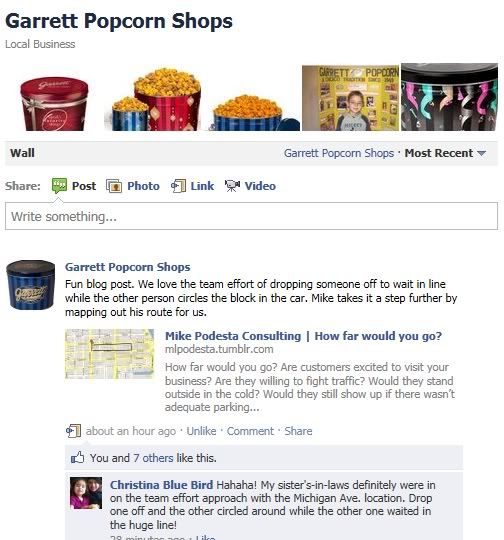 Posting this on their Facebook, not only shows they care about customer opinions, it gives customers a chance to read the post and comment about their own experiences. That is what has resulted here. People saw my blog post and decided to tell their own story as well.
If Garrett Popcorn Shops had just viewed the blog and had done nothing else, sure, I would continue to buy the popcorn. But, that would be the end of it. Since it has gone above and beyond what I had expected, I have told family and friends about the positive experience. This in result, has drawn curosity to a brand they might not have otherwise tried and are now willing to give it a chance.
If you are a business, what is your excuse for not connecting with your followers?